Welcome to the official Southwest Missouri Regional Skywarn website.  The NØNWS Repeater is the official Skywarn Repeater System for Southwest Missouri.  During severe weather outbreaks, we ask that all stations yield to net control and try to keep transmission lengths to a minimum.
If you witness severe weather and would like to report it on the air, please give your call sign and ask for net control.
$1,000 Goal Reached…THANK YOU!!!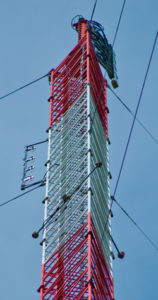 UPDATE: In the midst of technical challenges and difficulties, we are thrilled to announce that our recent $1,000 fundraising goal has been reached, and we now have the funding needed to build our own repeater building at the KRBK-DT Polk, Missouri transmitter site. We thank you, the amateur radio community, for your generosity!
Southwest Missouri Regional Skywarn needed the $1,000 to fund the construction of a repeater building which will be needed to house our equipment at the new repeater site to which the Buffalo Repeater is moving. As explained in a recent news update, television station Fox 5 KRBK is offering Southwest Missouri Regional Skywarn tower space atop their 475-foot-tall transmission tower near Polk, Missouri which is in the northeast corner of Polk County. At 11 miles northwest of Buffalo, and with double the Height Above Average Terrain of the old water tower upon which our current antenna sits, this new site is expected to drastically improve Skywarn coverage into both Stockton and Pomme de Terre Lakes along with surrounding cities such as Bollivar, Fair Play, Humansville, Pittsburg, Wheatland, Hermitage, Urbana, and others. Meanwhile, coverage throughout the city of Buffalo, Missouri is expected to remain strong.
The opportunity to improve coverage of the Buffalo Repeater at 147.180 MHz. by moving onto the KRBK tower didn't exist last summer when we budgeted the move to the city's forthcoming replacement water tower. The need to construct our own repeater building is new, and this is the reason why we were required to raise the additional $1,000. We are very grateful to everyone who donated the initial $5,000 during 2016 and early 2017! Without you, this exciting new opportunity would not be possible. And, because of you, the antenna and coaxial hardline has already been installed! (photo to the left shows our side-mounted antenna on the KRBK-DT Polk, MO tower). Once again, we reached out to you, the amateur radio community of Southwest Missouri, and you came through for us. We are blessed! Thank you!
Latest Weather Story for the Springfield County Warning Area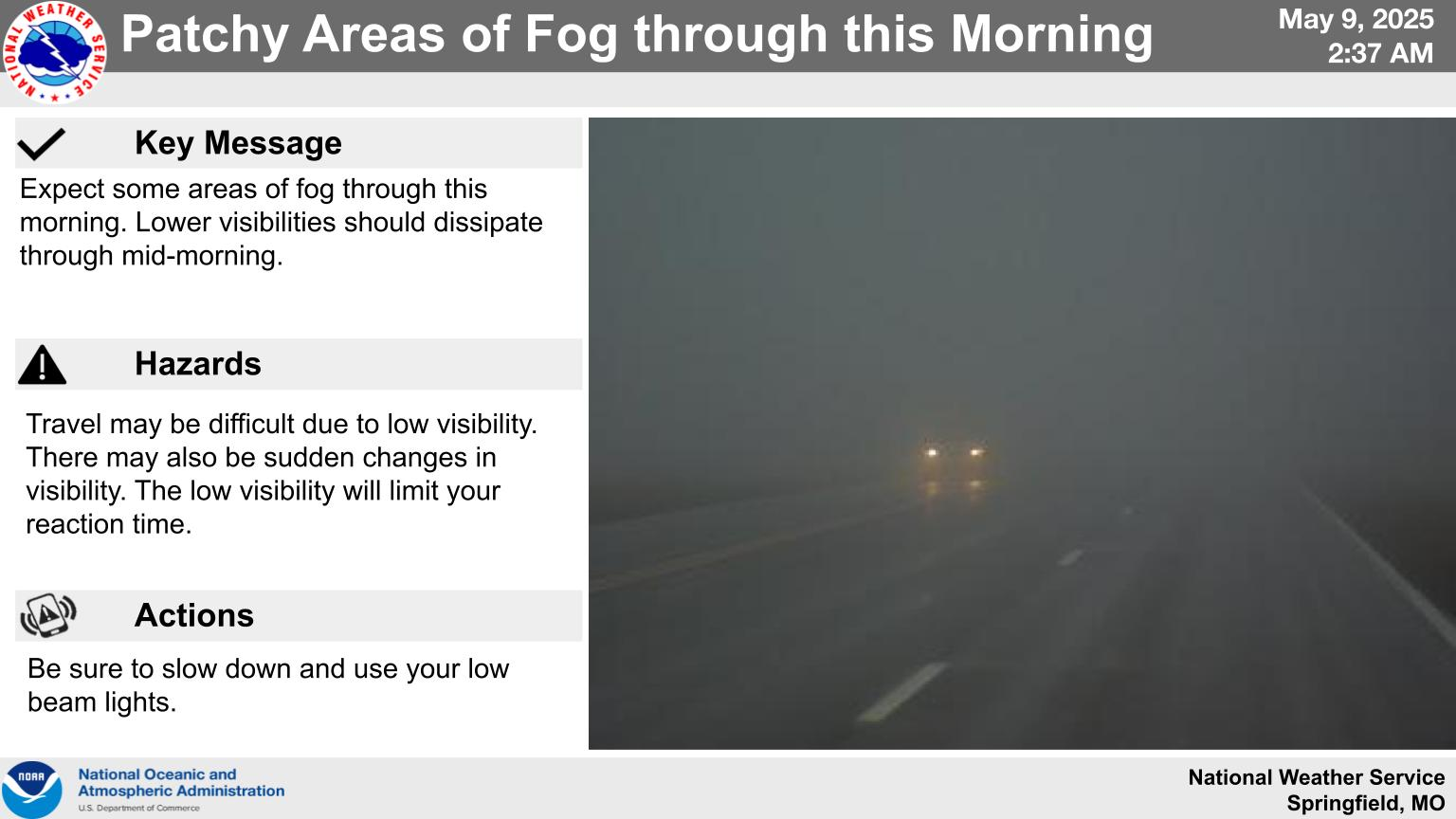 Nationwide Convective Outlooks