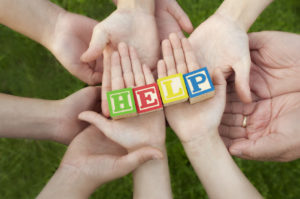 When disaster strikes, we amateur radio operators always step up to help others in need throughout our local and regional areas. This holiday season, tragedy struck within our own community of hams, and now is the time for us to come together and help one of our fellow operators and his family.
On the morning of Friday, December 16, 2016, Chris Hahn, the 19-year-old grandson of one of our Southwest Missouri Regional Skywarn Spotters and Polk County, Missouri A.R.E.S. participants, Dan Hahn, KE0IKM, was seriously injured in a head-on collision on Highway 54 in Camden County. Chris survived and was rushed to University Hospital in Columbia. That afternoon, Chris's parents (including the son of Dan Hahn, KE0IKM) were both killed in a separate head-on collision while en route to visit their son in the hospital. In just a few hours and just days before Christmas, the entire life of one of our fellow hams was turned completely upside down.
Following a few days in a medically-induced coma, Chris Hahn is now listed in fair condition. He is awake, but he continues to recover from a severe concussion which includes his skull having been fractured in three places. He can barely walk, and his road to physical recovery will take at least a year. There's no telling how long it will take for Chris's emotional wounds to heal from all of this.
"My son was my best friend. We spoke everyday – sometimes for hours," said Dan Hahn, KE0IKM. Dan says he and his wife are leaning heavily on their faith during this difficult time. Their pastor and their church have been instrumental in helping them to begin picking up the pieces.
As the Hahn family continues to recover from this horrible tragedy, it is our hope that we, as a community of hams, can reach out and help in any way we can. Chris Hahn's co-workers at the Camdenton, MO Wal-Mart have set up a GoFundMe Fundraising Campaign at https://www.gofundme.com/34dvkrs . As of the writing of this article, over $14, 000 dollars has been raised. Much, much more is needed to cover the medical expenses and the funeral expenses the Hahn Family is facing.
Please, click the GoFundMe link and help at any amount that you can.

In the meantime, please continue to keep Dan, KE0IKM, his wife, their grandson Chris and the rest of the Hahn family in your thoughts and prayers.