updated: Thursday, March 23, 2017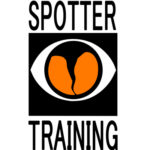 NOTE: No registration is required to attend these classes.  Contact information is given in case you would like more information or if the exact location of the venue is still pending.

Morgan County, Missouri
Wednesday, April 5, 2017 6:30 p.m. – 8:30 p.m.
Thursday, April 6, 2017 8:30 a.m. – 10:30 a.m.
Justice Center
211 E. Newton St.
Versailles, MO 65084
Contact: Rick Bias

Oregon County, Missouri
Tuesday, April 25, 2017 6:30 p.m. – 8:30 p.m.
Victory Church
Alton, MO 65606
Contact: Lee Simmons
Calendar

Please report any errors or problems with this page to: webmaster@n0nws.com
You can also find this information on the National Weather Service Springfield, MO Spotter Classes page.