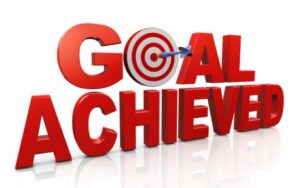 All of us at Southwest Missouri Regional Skywarn are humbled to announce that we have reached our goal of raising the $5,000 needed to move and rebuild the 147.180 MHz. Buffalo, Missouri repeater!  With special thanks to a very generous benefactor along with everyone who contributed during the past 6 months, we are now across the finish line and will soon begin the task of securing the new repeater equipment needed to commence construction.
"I'm grateful to God and to our amateur radio community for their blessings and for this opportunity to augment our coverage to provide reliable emergency communications to weather spotters in Polk County and areas to the north," says N0NWS Repeater trustee Mike, N0NQW.
As explained in an earlier article at the start of this funding campaign, the existing water tower in Buffalo will soon be torn down.  Once this happens, we will essentially need to start over by installing new coaxial hardline, a new antenna system, and upgraded transmit/receive and linking equipment either at a new tower facility provided by the City of Buffalo or at a new site which we must secure on our own.  All of the expenses involved in this will be covered by the $5,000 that were raised.
Updates and additional details will be posted here in the News section of N0NWS.com as we get them.  In the meantime, please be sure to check this website often and to join the many who have signed up for our forthcoming email updates which will launch in early February.
Additional donations that we receive will go into our repeater system's general fund which will provide funding for an upcoming new repeater installation in the Macomb, Missouri area.  Details about this new repeater will be published soon.  2017 is going to be a big year for Southwest Missouri Regional Skywarn.  We are grateful for your support and participation going forward. Thank you for being part of our team!