Operating and maintaining a wide-coverage repeater system of this size with necessary redundancies needed for emergency backup is very costly. We need your financial support in order to maintain and improve our existing equipment and to purchase necessary backup equipment that will keep us on the air in the event of a failure. As it stands right now, we are one lightning strike away from being off the air.
Buffalo Repeater Fundraising Goal Reached!
Special thanks to the following people and corporate sponsors for supporting this Skywarn Linked Repeater System: (click here) .
All of us at Southwest Missouri Regional Skywarn are humbled to announce that we have reached our goal of raising the $5,000 needed to move and rebuild the 147.180 MHz. Buffalo, Missouri repeater! … (click here to read more)
In the near future, we will begin another funding campaign to raise the funds needed for the forthcoming Macomb, Missouri Repeater.  Details about this new repeater will be posted on this site soon.  Please join the others who have invested in our mission to protect lives in property throughout Southwest Missouri.  Click the PayPal Donate button below today.
If you would rather donate by mail, please make your check or money order payable to 49 Repeater Group, and mail it to:
49 Repeater Group
P.O. Box 246
Willard, MO 65781-0246
Thank you very much for supporting the 49 Repeater Group so that we can continue to serve Southwest Missouri.
We'd like to recognize the following folks and Corporate Sponsors for their support of this repeater system:
2017
KD0ISH – Richard in Stockton, MO
KE0HRS – Laurie in Springfield, MO
NA0OO – Marvin in Joplin, MO
Corporate Sponsors
Heartland Public Radio, Inc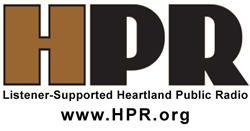 2016
N0OCP – Joye in Bolivar, MO
KD0ISH – Richard in Stockton, MO
NA0OO – Marvin in Joplin, MO
KE0FGZ – Brad in Goodson, MO
KC5NWD – Kent in Grove, OK
N0KDN – Mark in Willard, MO
KI4NZJ – Richard in Waynesville, MO
N0UAM – Jim in Springfield, MO
KD0ZRF – Janet in Springfield, MO
KE0HRS – Laurie in Springfield, MO