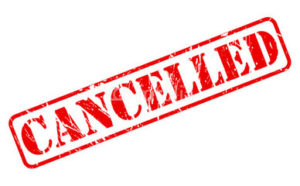 Due to catastrophic failure of the antenna and coaxial feed line system on the 145.49 MHz. repeater in Fordland, Missouri, the Skywarn Training Net for today, Tuesday, September 5, 2017, has been cancelled.
If we are unable to return the 145.49 MHz. repeater to the air later this week, we will be forced to cancel the Sunday evening E.R.C. Net as well as the Skywarn Youth Net for this coming weekend. Future net cancellations will be announced going forward.
At this time there is no severe weather predicted for the next 7 days. In fact, the latest Forecast Discussion from the National Weather Service in Springfield states that "there is no sight of rain chances through at least the next 7 to 10 days".
Thank you for your patience as we work diligently to resolve this matter. Please watch for future email blasts and check this website often for the latest updates.