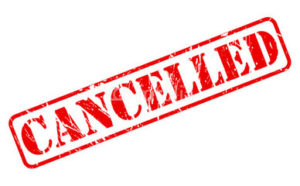 The Springfield E.R.C.Net and the Skywarn Youth Net for today, Sunday, September 10, 2017, have been cancelled.
The 145.490 MHz. N0NWS Repeater is currently operating at extremely low power following failure of its antenna system earlier this month.
We are hoping to have a temporary setup in place sometime on Tuesday. As such, there is a chance that we will be able to resume our net schedule in time for the Skywarn Training Net on Tuesday, September 12, 2017.
At this time there is no severe weather expected for the next 7 days. The latest Forecast Discussion from the National Weather Service in Springfield says "we will have some rain chances into our eastern counties late Tuesday/Tuesday night/early Wednesday" as the remnants of Hurricane Irma are expected to shift northwest into western Tennessee by Tuesday night.
Thank you for your patience. Rest assured, we are working fervently to resolve this matter. Please continue to watch for future email blasts and check our website at www.N0NWS.com often for the latest updates.