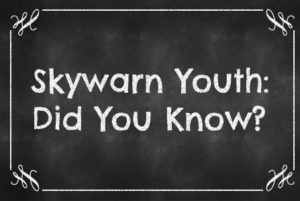 "Heat Exhaustion & Heat Stroke"
by Caleb, KE0FOE
Did you know that during the past 10 years heat has killed nearly 20 times more people than lightning in Missouri?!
Before signs of heat stroke set in, people experience heat exhaustion and exhibit symptoms of dizziness, mental confusion, headaches, and weakness. Once heat stroke occurs, a person's body temperature may increase past 105 degrees. The person will become disoriented and most notably may not sweat. Immediate medical attention is needed.
When working outdoors during hot weather, you should take immediate action whenever symptoms of heat exhaustion occur to prevent the onset of heat stroke.
For more information about Heat Exhaustion & Heat Stroke including a symptoms and safety tips, please visit this webpage provided by the National Weather Service Forecast Office in Springfield, Missouri.