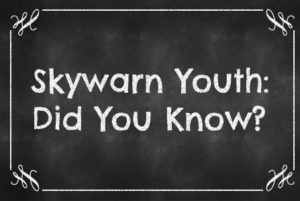 "Solar Eclipse Temperature Changes"
by Caleb, KE0FOE
Did you know that last month's total solar eclipse had a very noticeable effect on temperatures?
During the eclipse I was in the path of totality in Saint Clair, Missouri. I recorded temperatures both in direct sunlight and in the shade. The temperature in direct sunlight had the most change dropping a total of 19 degrees. Meanwhile, in the shade, the temperature dropped more than 8 degrees during the eclipse. Probably the most interesting observation was the fact that the temperature did not reach the lowest point until after totality was over and the sun had already started coming out.
For more details about these total solar eclipse temperature observations including a link to a YouTube video that shows a line graph of what I recorded, please click the link below.